BABIES
Mother Nature Sours Britney's BBQ Bash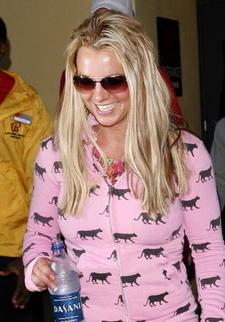 What better way for any mom — especially one who doesn't get to see her children every day — to celebrate Memorial Day weekend than with a poolside party with her family? And that's exactly what Britney Spears had planned on Monday, as she was joined by her two sons and her father for what should have been a glorious Southern California day.
Alas, Mother Nature was not on the pop star's side yesterday.
Article continues below advertisement
"She started setting up around 1pm for what was intended to be an all-out bash," one insider tells OK!. Brit's dad, Jamie Spears, is a trained cook and was supposed to be preparing a feast on the grill at the singer's home inside her exclusive, gated community called The Summit.
But as occasional sprinkles and very un-California 59-degree temperatures persisted, it became obvious after a few hours that it was just not meant to happen.
Around 5pm, the revelry all seemed to end, as Sean Preston and Jayden James were driven back to the home of their father, Kevin Federline, and Jamie retired to his own home in nearby Studio City.
Hopefully, this minor disappointment won't get the pop star down. After all, there will be plenty more chances for Brit to party with her family — for example, when little sis Jamie Lynn Spears gives birth.