BABIES
Naomi Watts' Post-Pregnancy Cravings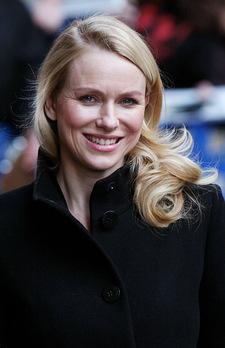 For all the new moms out there struggling to shed that baby weight, get ready to have another reason to be jealous of Naomi Watts.
"I eat more now than I did when I was pregnant!" says The International star, who gave birth to her second child, Samuel, on Dec. 13, tell OK!. "With breastfeeding, you have to eat... and you're always hungry."
And even though she's already back to looking like a million bucks, the 40-year-old beauty confesses, "I haven't even done much exercise yet, but I intend to."
Article continues below advertisement
Meanwhile, 2-year-old son Alexander — or, as Naomi and hubby Liev Schreiber call him, Sasha — is turning into a real chatterbox.
"Sasha is just starting to talk now," she tells OK!. "Not sentences, but he's got a lot of words... Other than 'mom' and 'dad,' 'turtle' is his favorite one."
By Valerie Nome