BABIES
Naomi Watts Reveals Her Post-Baby Weight-Loss Secret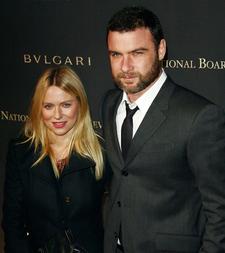 Naomi Watts has already shed those pregnancy pounds. Her secret? Besides breastfeeding, "I have big babies, so that's a lot of weight right there," the actress, 40, who delivered 7-pound, 13 ounce Samuel on Dec. 13, told OK!.
And as for life with her babies' daddy, Liev Schreiber, 41, and their older son, Alexander, born July 2007, Naomi says, "it's great!"
Meanwhile, baby Samuel may be just a month old, but it's his older brother Alexander who has his parents worried! The couple recently joked that Nicole Kidman and Keith Urban's daughter, Sunday Rose, is already after their 1-year-old son!
Article continues below advertisement
"Sunday Rose is after our boy really heavy, and I think it's kind of weird and early, and I think she should back off, slow down and get her act together before that all happens," Schreiber joked.