BABIES
Natasha Bedingfield Plans Wedding – Thanks To David Beckham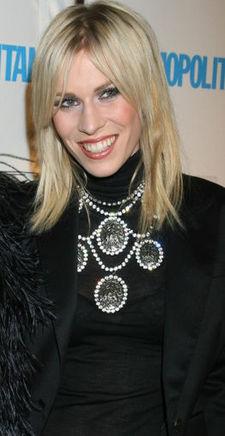 It took David Beckham to convince Natasha Bedingfield that her life is best spent with her businessman beau Matt Robinson.
"I was at the Teen Choice Awards and David Beckham and Posh were sitting right in front of me," the Pocketful of Sunshine singer, 27, tells me at Cosmopolitan's Star Launch Finale Concert. "I looked at them, and I looked at Matt, and I just thought he was the hottest man in the world even though Beckham was standing right in front of me. I thought 'if you've got the hottest guy in the world that you're dating, you should probably marry that guy.'"
Article continues below advertisement
The couple got engaged in September after two years of dating.
Now is the fun part – planning the wedding.
"I got engaged and went straight off on the New Kids On The Block tour. I'm starting to do all the planning and look through the magazines."
Has she picked a dress?
"Not yet," the Brit wonder tells me. "I've got some ideas, but I haven't picked it yet."
This is certainly an exciting time.
"I think it's one of those once-in-a-lifetime things that happen, and it's what every girl dreams of. I'm enjoying the fact that I can talk to my sister and it's something fun that we can do together."
One thing Natasha isn't hoping to rush is starting a family.
"I'm not talking about that," she laughs.