BABIES
Nicole Due Around Tom's Birthday?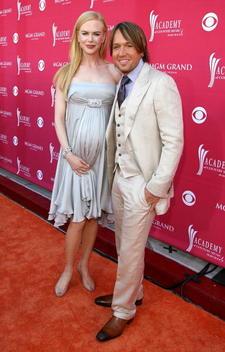 Will Nicole Kidman give birth on Tom Cruise's birthday?
The Oscar winner, who showed off her "popped" bump at the Academy of Country Music Awards on Sunday with hubby Keith Urban, will deliver her baby in six weeks, according to the Dish Rag.
That will put her due date around the first week of July – and who was also born then? That's right – Tom, who will blow out 46 big ones on July 3.
Time will only tell what happens!
Article continues below advertisement
While Nicole has never revealed her due date, her mom Janelle speculated her grandchild will arrive in July when the actress confirmed her pregnancy back in January.
"I think it's in July," Janelle told the Herald Sun.
The baby will be the first for Nicole and Keith, both 40.