BABIES
Nicole & Joel: Simple Life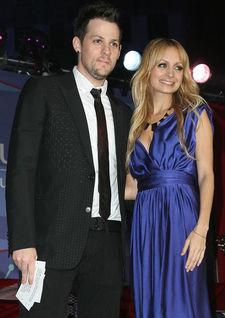 Nicole Richie and Joel Madden have really settled into their roles as parents. Where in past years she's been known to party 'til dawn with the rest of them, Richie instead opted to ring in the New Year's holiday in low-key Maui with Madden and the couple's nearly 1-year-old daughter, Harlow.
"They enjoy little domestic things like going for walks and watching the sun set," a source tells OK!. Nicole, 27, and Joel, 29, also fit in some time for kayaking, snorkling and whale watching.
Article continues below advertisement
"They didn't bring the baby with them to the beach so they could spend time together," adds an insider. "They were laughing a lot."
Nicole and Joel also know how to mix business with pleasure! The pair recently spent some time riding the roller coaster and posing for pictures with Bugs Bunny and Daffy Duck at Six Flags Magic Mountain in Valencia, Calif. The couple was there to help the Beyond Shelter Organization, an L.A. non-profit organization dedicated to combating chronic poverty, providing food and shelter to children who would otherwise be homeless.