BABIES
No J. Lo Needed With Jon & Kate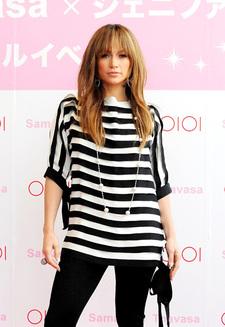 About a year ago, reports indicated that Jennifer Lopez was interested in doing a reality show for TLC, and the channel wanted her two children to be a part of the story. J. Lo was having none of that, and remained firm on the terms that they wouldn't be featured in the show, and that her new fragrance would instead be the focus.
Meanwhile, who knew that two previously unknown faces, Jon and Kate Gosselin (plus their eight kids) could grab hold of such a huge audience?
Article continues below advertisement
Of course, TLC knew that cute kids are a formula for success – Monday night's episode of Jon & Kate Plus 8 grabbed 9.8 million viewers – and now TMZ is reporting that Jennifer's show has been put on hold.
One TLC source tells the site, "It was on life support for awhile, and now we've just lost interest."