BABIES
No More Kids For Hilfiger and Fiancé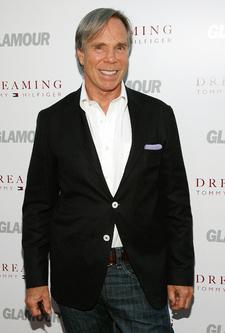 Tommy Hilfiger may be getting married again, but he says he is definitely not planning on having any more children.
Last night, the super-designer told OK! that the half-dozen kids that he and his fiancé, Dee Ocleppo, have between them is quite enough!
The 57-year-old announced back in February that he had proposed to the former model, and they celebrated the engagement with a glam party in New York in earlier this month.
Article continues below advertisement
But at the New York premiere of the Glamour magazine's Docs movie — supported by his Dreaming fragrance — Tommy told us that when the couple get married, they won't be sealing the deal by having kids together.
"Oh no!," he said, "I have children already — I have four of my own and my fiance has two. So I have six now.
"That's enough. I think we're set right now!"
The Glamour Reel Docs movie can be seen at http://www.glamourreeldocs.com