BABIES
No Visitation Change for Britney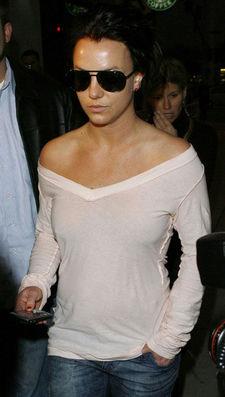 Despite a desire on both sides of the Britney Spears and Kevin Federline custody battle to see the pop star reunited with her two boys, no agreement was reached in court on Tuesday and Britney's visitation privileges remain as before, meaning that the pop star can only speak to her children over the phone.
Speaking to OK! after today's proceedings, Kevin's attorney Mark Vincent Kaplan said that his client "wants to see the day when the boys have their mom back in their life... it's just a question of working out the details."
Article continues below advertisement
Of course, this news was just the capper on what was a big day in court for the lawyers in the Spears/Federline case.
As OK! was , Britney Spears has found new legal representation in the form of celeb divorce specialist Stacy Phillips. This comes in the wake of her lawyers at Trope & Trope filing their second request to be removed from the child custody case.
Phillips, who has handled the former spouses of everyone from Axl Rose to Tori Spelling, was accepted by the court and will officially replace Trope & Trope at the end of today's proceedings. ( for a more detailed background on this dragon lady of divorce).
For today, Phillips will work alongside Trope attorney Anne Kiley as she argues several issues, including visitation privileges and a request for a gag order.
First up today was the issue of the gag order. In a statement to the judge, Kiley claimed that "First Amendment rights aren't absolute... We are not trying to control the paparazzi. We are trying to control what we can control." Kiley then pointed a legal finger at Kaplan, saying, "We have heard nothing from the respondent in his papers or arguments as to why it is that attorneys need to make statements to the media."
For his part, Kaplan argued that since the court has sealed most of the documents related to the case and since the courtroom is often closed to the public, there is no need for the gag order. And it appears that Commissioner Gordon agreed, ruling against the request and stating that "the public has a right to know what the court is doing and to see that it's fair." He added, "all the attorneys in this case have proceeded with nothing but dignity."