BABIES
Octomom Takes First Two OctoBabies Home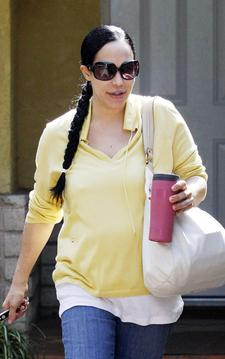 The Octomom, aka Nadya Suleman, is a quarter of the way toward having a complete family, as reports claim the controversial mother of 14 has been allowed to take two of her eight newborns home.
According to <a href="https://theinsider.com" target="_blank">The Insider</a>, Suleman was finally permitted to bring baby boys Isaiah and Noah to their new home in La Habra, Calif., on Tuesday.
Until yesterday, the boys had been under medical care at the Kaiser Permanente Bellflower hospital, where their remainig six siblings are — as of this moment — still residing.
Article continues below advertisement
As reported on Tuesday, Suleman had reportedly expressed her displeasure at being unable to take her children home from the hospital.
"I'm really upset about this. I really wanted to return to a normal life," she reportedly said. "I know the hospital is doing its best for the kids, but I never asked them for all of this. It just makes me sad, and I'm going to do everything I can to get them back, but I also need to please the hospital."