BABIES
Octomom's Odd Baby Ways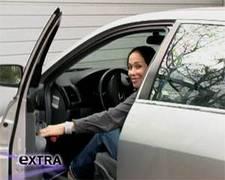 It's out of the ordinary to have octuplets in the first place, but a look at the birth certifcate for all of Octomom Nadya Suleman's kids tells a bit of a mystifying story.
TMZ uncovered the documents, which point out a couple different things of note. All 14 kids have the last name Solomon, but only four certifcates, for the non-octuplets, list David Solomon as the father. On those documents, his birthday is different each time, varying from different months and dates in both 1973 and 1975.
Article continues below advertisement
Also interesting is that the octuplets share a common middle name, Angel, and have "Nadya Suleman" as a mother. The other kids have "Natalie Suleman" in the mom field. Suleman and Solomon are such close names, it's got us wondering...
Ah, the mysteries of Octomom!