BABIES
Octuplets Grandmother Speaks Out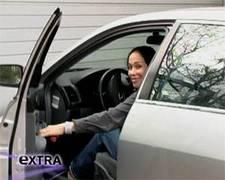 Octomom's mother, Angela Suleman, is speaking out about her daughter, and whether she feels Nadya Suleman should put the octuplets up for adoption.
In a continuing interview with ET and The Insider, Angela says, "It's very hard to say because they are my grandchildren. However, if I could know the future...if I could see that she would not be able to take care of them financially...I would opt for this. I just hope she will (be able to take care of them), because she will never have them adopted."
Article continues below advertisement
Angela, who up to now has been helping Nadya care for her children, says she no longer plans to put her own life on hold.
"I'm ready to go visit Europe again and see my friends," she says. "I love my grandchildren, but when she Nadya asks me, like tonight, can she go visit the other babies, I said no because I made plans already. I need to change. I can't just live for my daughter, I have my own life."
See the interview tonight!