BABIES
OK! Exclusive: Britney's Final Shot at Redemption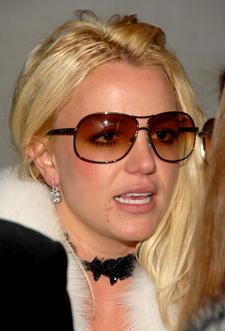 When Britney Spears decided on Wednesday to blow off her second court-ordered deposition — her seventh missed depo overall — in her ongoing custody with ex-hubby Kevin Federline, it's highly likely that the troubled singer didn't understand the damage she'd done to her case. And now, sources close to the case reveal exclusively to OK! that Brit has been given one last opportunity to be deposed before she risks the chance that the court could end up giving K-Fed permanent custody of the former couple's two young boys.
Article continues below advertisement
"To be precise, it's actually two appointments she must keep," the insider tells OK!. And Brit must make both of these scheduled deposition appearances — one slated for late this week, the second during the final week of January — in order to have any chance of winning back custody of her children.
But how can Britney be expected to be deposed when her lawyers filed a request with the court on Wednesday to be removed as the "Toxic" singer's legal reps? Turns out, explains another source close to the case, that the legal eagles at the firm of Trope & Trope will likely remain on the case Feb. 4, at which point the court will acknowledge Brit's new lawyers. "Her lawyers can't just leave Britney in a lurch," explains the source. "They must remain on the case until she officially fires them and/or until she find new representation."
Of course it doesn't help matters that, according to the source, lawyers on both sides of the Spears vs. Federline war are convinced that, in spite of all the warnings, Britney will once again choose to blow off at least one of the two remaining scheduled deposition appointments.
"If she fails to show up," explains one case insider, "Kevin's lawyer Mark Vincent Kaplan will likely ask the judge to award Kevin complete and permanent custody of Sean Preston and Jayden James." And if the judge says no? "Kevin's lawyer will probably ask for the trial to go ahead as planned on April 9, but without allowing Britney's team to depose any more witnesses for Kevin's side of the case."
Article continues below advertisement
One person that is definitely keeping his mouth shut until Britney gives her deposition is K-Fed himself. "There's no way Kaplan will allow Kevin to be deposed without Britney having first completed her court-ordered deposition."
Meanwhile, Britney spent her Wednesday cruising up and down the coast of Southern California, after having spent the previous evening in the desert oasis of Palm Springs, Calif., allegedly with her new beau, photographer Adnan Ghalib. In the afternoon, Brit drove, at an alarmingly fast speed, from her home in Beverly Hills toward her home in Malibu, only to make an illegal U-turn right before arriving and then heading all the way back to Beverly Hills.
Stay tuned to OK! as the Spears/Federline custody battle continues.