BABIES
OK! Exclusive: Jamie Lynn Registers for Baby Shower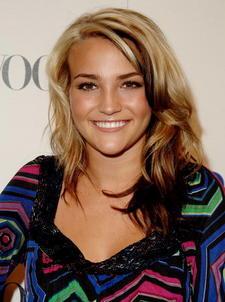 OK! has learned that earlier today, Jamie Lynn Spears, the pregnant 16-year-old Zoey 101 star and little sister of pop superstar Britney Spears, made the trip from her home in Kentwood, La., to pay a visit to a Babies 'R' Us store in Baton Rouge. The reason? To put together her registry for her upcoming baby shower!
Wearing a huge ring — on her left hand — and sporting a shirt that says "The Rumors Are True," Jamie Lynn, who is reported to be engaged to her 18-year-old boyfriend Casey Aldridge, and a female friend made the nearly 80-mile trek in an SUV to the baby supply mecca, where eyewitnesses spotted the pair putting together the list of items to be registered as potential gifts for the yet-unnamed child, who is expected to be born in the early part of the summer.
MORE ON:
Jamie Lynn Spears
Article continues below advertisement
In December, Jamie Lynn famously revealed her shocking pregnancy in an exclusive interview with OK!. Since that time, she has finished her high school education and generally laid low in Kentwood while spending as much time with Casey as possible.