BABIES
OK! Exclusive: Lance Bass Out and Proud!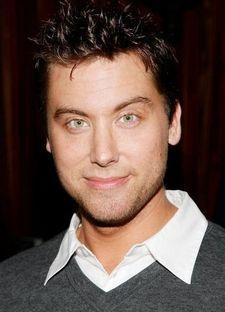 Being gay doesn't define Lance Bass, readers will discover in the book Out of Sync, which is out now. However, the 'NSync singer, who revealed his sexual preference in July 2006, has become the poster child for stars who come out of the closet. The 28-year-old Southern gent sat down with OK! at NYC's Azza on Oct. 23 to talk about life in his shoes.
In the memoir, he describes how former bandmate Justin Timberlake led the guys on for more than two years until he revealed that 'NSync was a done deal in 2004. Has Justin read it? "I doubt he's read the book," he tells OK!. "I sent it to him about a month ago, but no, I haven't heard any comments from him. We all lived it, so it's nothing that's going to be surprising to him."
Article continues below advertisement
Still, Lance harbors hope that the group will reunite. "I would like to do another album. That would be great. We're all still like brothers. What would make that happen is Justin finding some time in his crazy schedule to actually do it."
Since Lance revealed his sexuality, he certainly has opened up the group to a new fanbase.
When the Mississippi-born singer came out of the closet, Lance says he didn't lose support from friends or family members. "I only gained a lot of my old friends back. When I was finally honest with myself and honest with everyone else, it really opened up a lot of my relationships."
Lance tells OK! he has no regrets about being so public with then-boyfriend Reichen Lehmkuhl. "I'm a very private person, and I definitely try to keep things private, but the public doesn't let you do that," Lance, who is now single, tells OK!. "With the next boyfriend I have, I will definitely try to hide out a little more."
What is he looking for these days? "I like good people. I like a good heart, same kind of morals as I do, and someone who definitely wants a family one day," he tells OK!. "I'd like to have my own children and adopt."
MORE ON:
Justin Timberlake
Article continues below advertisement
For those hiding in the closet, Lance says it's important to be prepared for the consequences of announcing one's homosexuality.
"Every personal journey is their own journey, so if it takes someone a longer time to come out or be accepting of themselves, that's fine," he tells OK!. "I understand the hesitation, especially in Hollywood, because it's scary to open up your career to that stigma. I don't blame anyone for trying to hide it."
"I wrote my book so that maybe people who have similar stories can relate to my upbringing in the South and maybe the entertainment industry and see how positive my story has been. Hopefully it will encourage people to be themselves."
By Valerie Nome