BABIES
OK! Exclusive: Molly Sims Chats jcpenney + Joe Fresh Collection, Favorite Back to School Memory and New Maternity Line!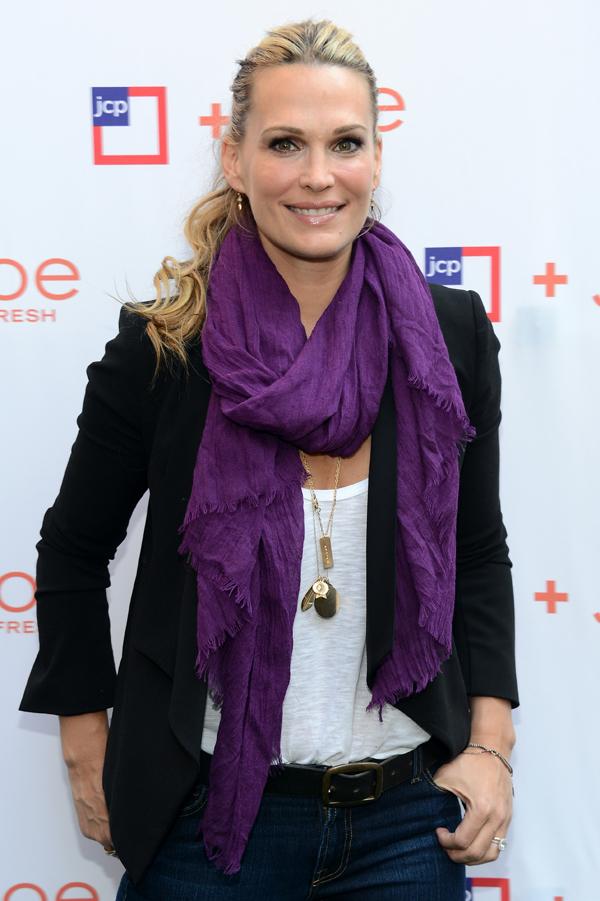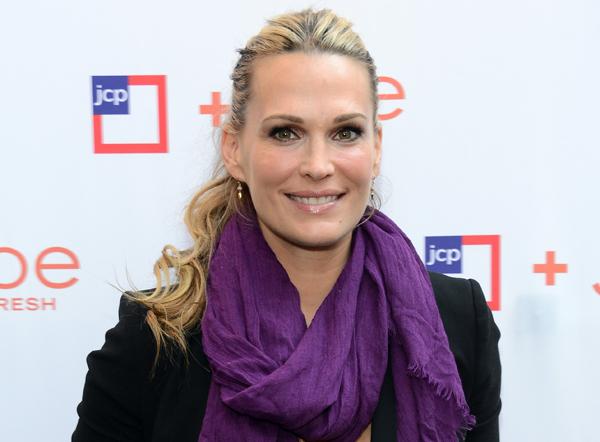 OK!: Fall is right around the corner and jcpenney's is asking patrons to round up at the register to benefit Adopt-A-Classroom. How great is that?
Molly Sims: I'm a big fan of jcpenney's. I'm even more of a fan about their initiative of Adopt-A-Classroom. I grew up in public schools and come September well year round schools need supplies, supplies, supplies and I wanted to come out and support it. Having a son made it that much more real. He's not going to school, but in one year he will be and I want him to have as much as another child will. Adopt-A-Classroom has given millions. They do a really, really good thing.
Article continues below advertisement
OK!: Now that summer is coming to a close, do you have any fun back-to-school memories?
MS: Going shopping with my mom! I love when you go back and get the new backpack and #2 pencils, it's so fun. I was also a big plaid girl.
OK!: Speaking of fashion, the new jcpenney + Joe Fresh Kids collaboration just hit stores. Did you spot some must-have items for fall?
MS: The collection today is really, really cute and it's got a really good mix. The one great thing is just because you're not spending a lot of money, you're not losing style!
OK!: Your son Brooks is still young, but has he developed his own style yet?
MS: He's got a little style! He loves the French blue and white sailor and little plaid. I bought him a scarf the other day, but my husband me take it off! I actually bought him a little orangey pink shirt with little gold kisses on it. I thought it was cute. He wears some color and pairs it with some orange cargo pants. It's very cute!
Article continues below advertisement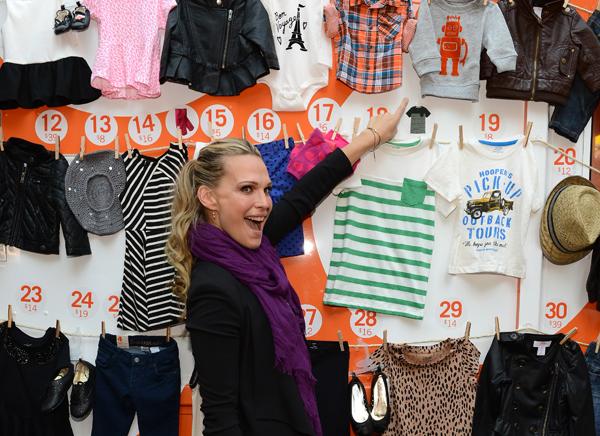 OK!: Congrats on your new maternity line coming out! Can you tell us a little bit about the collection?
MS: It's called Molly by Stork and Babe and it's with a company called Thyme Maternity. I partnered with them because when I was pregnant and I had a really difficult time finding things that I loved and made me feel pretty. I would end up buying the same designers that I wore just seven sizes bigger. There's definitely a gap in market and it's hard not having control over your body, but you can have control over what you wear. Anything that can make you feel great whether it be hair color, blowout, manicure, pedicure or a great skirt, trust me, it is so worth it when you are 72 pounds heavier than your normal weight.
OK!: Which piece do you think will be the top-seller? We want to snatch them up before they sell out!
MS: I've got some great dresses that have braided detail and they're really comfortable. You can kind of live in them!
OK!: Any styling advice for new expecting moms?
MS: It's interesting, you think the bigger the clothes the better. It's not, the tighter they should be—they actually make you look thinner!
Article continues below advertisement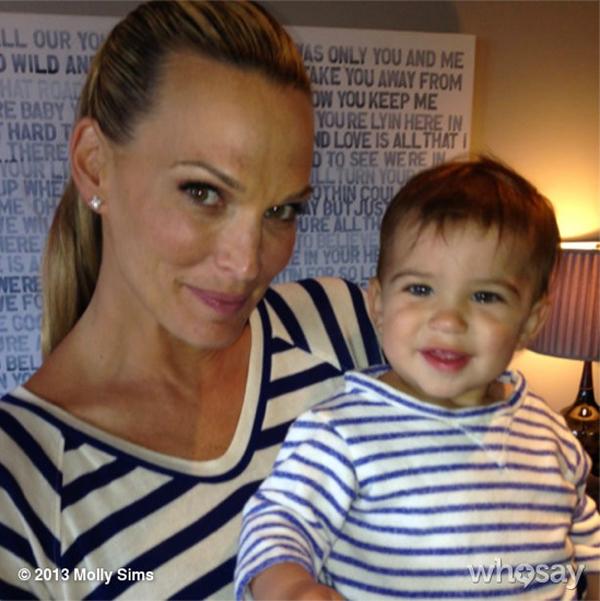 OK!: You're always traveling, so what are some great tips for moms on the go?
MS: When you travel instead of doing a swaddle or blanket to change your child, do a pad from a dog! You can take it and throw it away and it's so hygienic. Constantly keep wipes on you and hand sanitizer is always a must.
OK!: What items in your diaper bag you can't live without?
MS: I'm not going to lie, I love my butt cream laughs. I love my diapers, Born Free glass bottles, pacifiers, toys, bibs and spoons. I think Ziplocs have become my best friends because I have a bag of toys, the bag of diapers. I can see everything, so those are really great.
OK!: We have to know. What brand is your diaper bag?
MS: I love my bag! It's a Louis Vuitton that my husband gave me because I had Brooks right before my birthday.
OK!: Where can fans see you next? Any big projects coming up?
MS: I'm doing a recurring role on The Carrie Diaries and that's fun! I also have a book coming out in April with HarperCollins called "The Everyday Supermodel" and my lifestyle blog on MollySims.com.
Have you checked out jcpenney + Joe Fresh's new collaboration yet? Tweet us @OKMagazine and let us know in the comments below.