BABIES
OK! Exclusive: Posh Pregnant Again?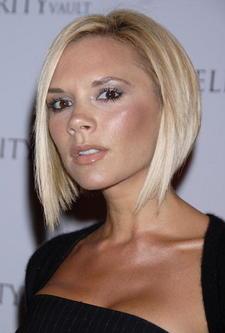 It's been a busy baby year for the Spice Girls, as two of the four lovely ladies gave birth. First, Melanie "Scary Spice" Brown welcomed her second child Angel Iris into the world on April 3, and then Emma Bunton had a Baby Spice of her own, when she birthed little boy Beau on Aug. 10. And now, OK! has learned exclusively that Victoria Beckham , already a mother of three boys, might be in the family way for a fourth time — and judging by her shopping habits, she might finally be having a girl!
Article continues below advertisement
Sources reveal to OK! that Posh popped into swanky L.A. baby store Petit Tresor, not once but twice in the last week. Also, it appears the singer has been thinking pink, picking up both a Blankee brand blanket and a cashmere stuffed animal in that feminine hue.
When Posh returned with a friend to the Brentwood, Calif., boutique the following day, the source tells OK! she seemed to be gathering information for designing a nursery for their new Southern California home.
So why would Victoria, who along with hubby David Beckham are the proud parents of Brooklyn, 8, Romeo, 5, and 2-year-old Cruz, be keeping so hush-hush about the good news? "The Spice Girls reunion tour is coming up," explains one music industry insider. "Everyone's seen how much guff Christina Aguilera and J.Lo both got for touring while obviously being pregnant. She's probably trying to avoid that if she can."
When asked to comment on this item, a rep for Victoria told OK! that the singer is "not pregnant."