BABIES
OK! Told You First: J.Lo's Having Twins!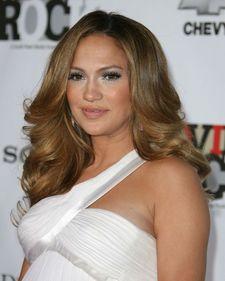 Jennifer Lopez looks like she's about to give birth any minute — and now her father, David Lopez, has confirmed what OK! has been saying for months — that the superstar singer and actress is indeed having twins.
"Yes, twins," her father said in an interview on the Spanish Language show Escandalo TV. "My sister also had twins, so it's a hereditary thing."
Back in October, before they'd even announced the pregnancy, that J.Lo and hubby Marc Anthony were going to be the proud parents of twins. The couple finally broke down and announced the news at a concert in November after it became ridiculous to try hiding Jenny's baby bump.
Article continues below advertisement
"I'm very proud," J.Lo's father says. "Jennifer has yearned to be a mother for many years."
Daddy Lopez says he already has gifts waiting for his grandbabies. "In Puerto Rico, it's custom to buy an azabache (black stone) bracelet for babies to protect them from the evil eye, it's part of our culture."