BABIES
Pete Wentz: Make-Out Boy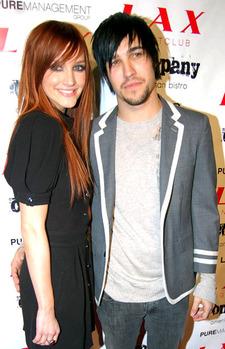 Fear not <a href="https://okmagazine.com/search/Ashlee" target="_blank"><strong>Ashlee Simpson</strong></a> fans – the rumors of the demise of her marriage are grossly exaggerated.
Last week, the New York Post set tongues wagging when it reported that the singer and her husband, Fall Out Boy bassist Pete Wentz, had... well, fallen out.
The paper claimed that an insider had told them, "He is going out all the time and she's stuck at home. It's just not working."
Article continues below advertisement
But while big sis Jessica Simpson's marriage to Nick Lachey bit the big one after four years, it looks like marital meltdowns don't run in the family.
At least, not if Pete and Ashlee's antics during the Australian Video Music Awards on March 27 are anything to go by.
The pair – whose first child, Bronx Mowgli, was born in November – took the stage in front of thousands of people, and shared a huge smooch. "Sorry, we haven't seen each other in a while," Ashlee told the crowd, adding, "We're going to find a quiet place to fornicate."
Too much information, Ash!