BABIES
Report: Britney Receiving Threats?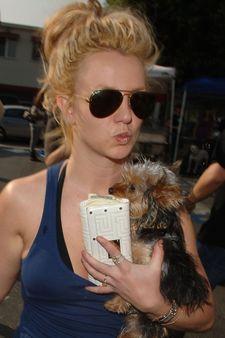 ' life has been relatively quiet — until now. E! News is reporting that the former pop princess has been getting numerous threats in the mail, including letters and packages.
A source close to the singer says the disturbing correspondence reportedly includes one letter mentioning "how to bomb" and other "weird gibberish." The threats have become so severe, the source says, that Britney's fam has decided to turn everything over to law enforcement.
Article continues below advertisement
"To be safe, her security team is turning it all over to the police and FBI," a friend of the singer said. "A lot of it was disturbing stalker kind of stuff."
A rep for the LAPD would not elaborate but did say that they "have been looking at allegations that have cropped up in the past couple of months."
The threatening letters and packages were reportedly sent to multiple addresses linked to Britney.
On Friday a spokesperson for the FBI said the LAPD could not comment on ongoing investigations.