BABIES
Report: K-Fed to Try Hand at Hip-Hop Again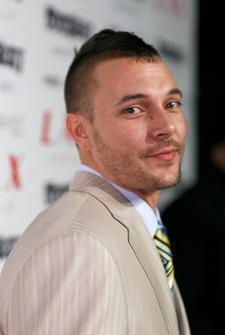 Kevin Federline's first attempt at musical stardom, the ill-fated hip-hop CD Playing With Fire, was one of 2006's most notorious failures. Not only was the record met with universal critical disdain, its release came only days before his then-wife Britney Spears filed for divorce.
And according to a story on Eonline.com, while this ego-shattering experience has — at least for now — convinced K-Fed that he's not going to be well-received as a hip-hop artist, the former backup dancer hasn't given up on a career in music and is now focusing his energy on working behind the scenes.
Article continues below advertisement
"Kevin has been actively producing, nurturing new artists and doing it all from his home studio so he can be there for his kids whenever they need him," E! quotes a source close to Federline as saying. "He loves the music business and is committed to making it a career for himself, even if it's not as a singer."
Meanwhile, lawyers for K-Dog will be back in court on Monday for a hearing to determine whether or not Brit-Brit's visitation rights for the ex-couple's two young boys will be reinstated or remain suspended.