BABIES
Ricki Lake Makes 'Being Born' Her Business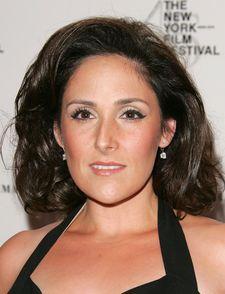 Giving birth inspired Ricki Lake to helm the documentary The Business Of Being Born, which is out now.
The former talk show host, 39, is mom to Milo, 10, and Owen, 6, whose father is ex-hubby Rob Sussman.
In fact, Owen makes his screen debut in the flick that makes the case for at-home births.
"I felt like after my personal birth experiences I felt like there was something that needed to be known to all women about the system of birth in this country," she tells me. "The movie's not anti-hospital, anti-doctor at all, but it's about empowering women and educating them about the choices they have when it comes to birth. The choices are being limited. I really felt like I wanted to send a message wanting to educate and empower women."
Article continues below advertisement
She adds, "I could not be more proud of something that was my idea that I had seven years ago. The fact that it's come to fruition in such a wonderful way, it feels like my life's work. I'm incredibly proud to be a part of it."
Don't miss this flick if there's a baby in your future.