BABIES
Roasting & Packing!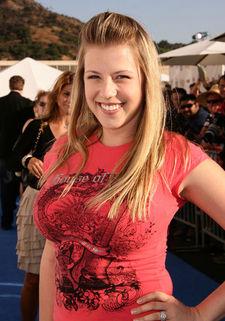 Well, this has been an incredibly busy week!
Cody and I went to several events this weekend including the Teen Choice Awards Pre-Party, the Maxim X Games party and The Comedy Central Roast of Bob Saget. All the while, trying to pack and get ready to take off for our trip to North Carolina.
It was a lot of fun though, the most enjoyable was probably Bob's roast since I got to see several of the Full House cast members. Dave Coulier, Lori Loughlin, John Stamos, Scott Weinger and of course Bob were all in attendance.
Article continues below advertisement
It was a hilarious show! Definitely not kid friendly though, but for all the adults out there I think it's a must see. I think it airs on August 17th on Comedy Central. They weren't too mean to most of the people on the show, although the Olsen Twins did get quite a few jokes made at their expense. At times they went a bit far and were mean to them, but I guess that's to be expected at a roast. No one is safe!
Then yesterday and today has been consumed with packing. You don't realize how much stuff two people and a baby need for a few weeks until you have to fit it into your car! But we stuffed it all in and Cody drove off this afternoon — To be a fly on the wall in that car all the way across country!! Ha! He's driving because he's never flown before and is scared… We'll have to work on that.
More exciting Zoie news, she's getting her first two teeth! I can't believe it! Of course, now she's pretty fussy all the time and I'm sort of dreading having to fly with her. I think we'll survive it though! I just have to hope she sleeps the whole way.
I'm getting more and more nervous about the movie, but it should go great. It's a fun script and there are some really nice people working on the project. So now I just have to keep my fingers crossed that Zoie, Cody and I have safe, easy travels and by this time next week we'll be in North Carolina!