BABIES
Robert Downey Jr. Has it All Figured Out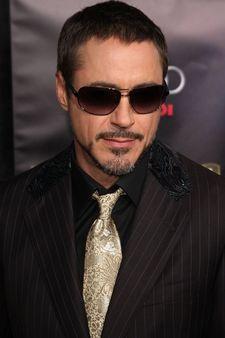 At the star-studded Hollywood premiere for the film Iron Man on Wednesday, the movie's star, Robert Downey Jr., told OK! he has finally figured out the secret to "the good life."
"Happy wife, happy life!" Downey Jr. said yesterday, outside Hollywood's Grauman's Chinese Theater. The 43-year old actor has been married to wife, Susan Levin, since 2005. But when OK! asked Mrs. Downey if she and her Iron Man were considering having any "Iron" babies, she coyly replied, "Oh I don't know, talk to my mom! She's asking me too!"
Article continues below advertisement
One thing is for sure, Iron Man--which also stars Terrence Howard, Gwyneth Paltrow and Jeff Bridges-- is expected to blow audiences away when it opens tomorrow, May 2!
By: David Lasky