BABIES
Another One! Robin Thicke And April Love Geary Are Expecting Baby No. 3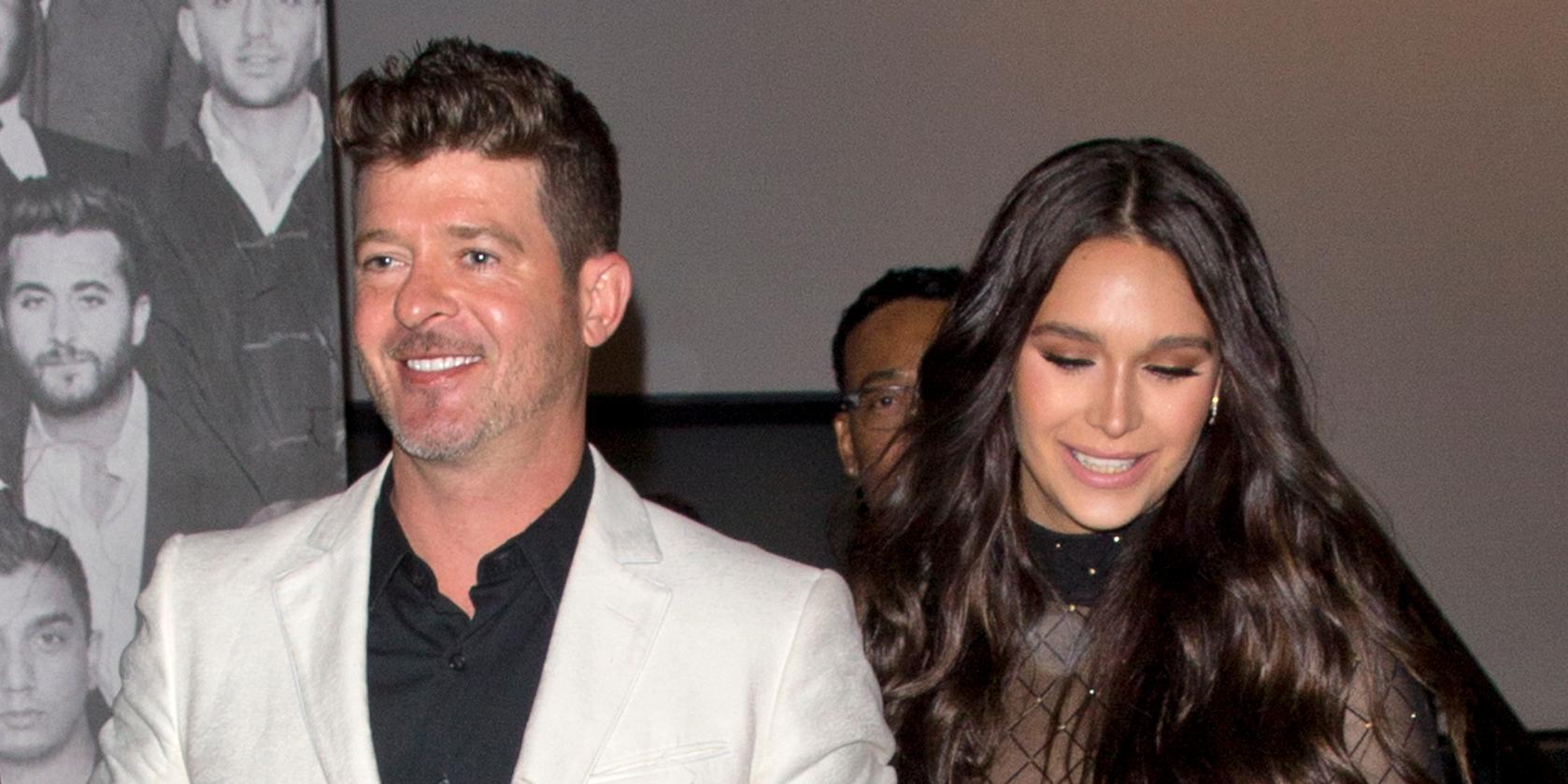 There are no "Blurred Lines" here — Robin Thicke and April Love Geary are expecting their third child.
The model mom showed off her growing baby bump during a trip to the beach on Sunday, October 4, announcing her BIG news.
"Sorry we can't hang out, there's a pandemic & I'm pregnant ... again. ?We love consistency!" she wrote.
The baby, who is due in December, will join their ever-growing family, which includes daughters Lola, 19 months, and Mia, 2, plus the singer's 10-year-old son Julian, whom he shares with ex-wife Paula Patton.
Article continues below advertisement
"You're the best father, partner, cook, lover! I know I'm rarely ever romantic or serious (lol) but you're truly my other half and you love me more than anyone ever has before," Geary added. "Forever & always ♥️ @robinthicke."
Well, it seems like everything worked out for the best. Congrats to the happy couple!