BABIES
Sarah Jessica Parker: SATC Film Will Be "Incredible"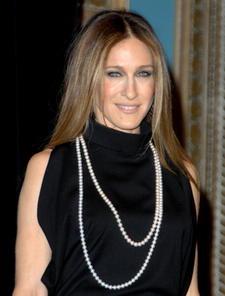 The countdown is on!
In two months' time, the Sex and the City film will hit theaters and it's going to be "incredible," Sarah Jessica Parker assures.
The star has seen a rough cut of the big-screen adaptation of the HBO hit and she says fans ought to expect great things.
"Without being specific, I'll just say that I think it's incredible," Sarah Jessica tells Entertainment Tonight. I'm really, really happy with where it's headed and how Michael Patrick King 's shaping it. He wrote an amazing screenplay and it's funny and it's warm and it's moving and it's also extremely poignant and sad."
Article continues below advertisement
As for her family life, things are looking good as well. She and Matthew Broderick's son James Wilkie is 5 now and is definitely coming into his own. But don't expect him to follow in his parents' footsteps though.
"He's not particularly concerned with what we do for a living," she says. "He did say that somebody told him that he looked like Luke Skywalker and he was really flattered and boastful about it. But he says he could never be an actor because he could not bow 100 times a day. He would find that embarrassing."
For more on Sarah, tune in to ET tonight!