BABIES
Show Them the Money, Madge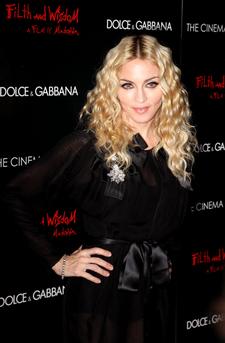 Well, this could be inconvenient: On the heels of the news that Madonna is trying to adopt another toddler from Malawi, comes a report that $3.7 million worth of cash from her charity, Raising Malawi, has yet to be accounted for.
FoxNews.com's FOX 411 column claims they've tried to figure out where the funds raised at a Feb. 6, 2008 star-studded event. The Gucci Foundation and the Kabbalah-backed Raising Malawi were going to split the proceeds with UNICEF. However, Gucci has yet to file a Form 990 tax form, which would document the funds' whereabouts.
Article continues below advertisement
Calls and emails from FoxNews.com to Raising Malawi have not been returned, the site says.
Madonna is currently waiting to hear whether her adoption of four-year-old orphan Mercy James will be approved; she adopted David Banda from the struggling country in 2007.
MADONNA IN MALAWI: