BABIES
Tom Sends Flowers to Nicole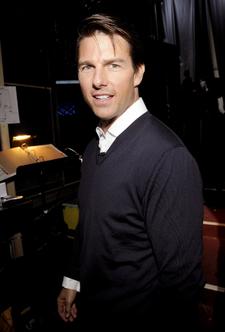 Sunday Rose has received her first rose -- or flowers at least.
Among the well-wishers congratulating Nicole Kidman and Keith Urban on their birth of their daughter was none other than Nicole's ex-husband Tom Cruise.
"Tom was one of the first people to get in touch and he sent her enough flowers to fill a room," a source tells The Daily Mirror.
The actor has some rivals though as he wasn't the only one sending over some lovely blooms.
Article continues below advertisement
"She has had hundreds of bouquets of flowers from well-wishers," the source adds.
Sunday Rose is the first child for the couple and is Nicole's third altogether. The 41-year-old and Tom share custody of Isabella, 15, and Connor, 12, both of whom they adopted.
Here's to future playdates with Suri!