BABIES
Update: Britney Flees Intervention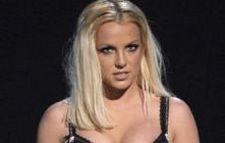 After a marathon intervention session with her mother, sister and ex-husband, Britney Spears appears to be back to her usual unusual behavior.
Around 7 p.m. PST on Saturday, the pop star stormed out of her Malibu home, where she had been locked in conversation with her family since the early morning hours, and sped off once more in her white convertible with a parade of more than three dozen photographers trailing her.
Article continues below advertisement
Her first destination was the Viceroy Hotel in Santa Monica — though it was more of a drive-by than a pit stop, as Britney only pulled into the valet area, had a brief discussion with a parking attendant and then got back on the road; all without leaving the car.
Next on Brit's latest tour of SoCal's celebrity hotspots was only 100 yards down the road at the Ivy at the Shore restaurant. Once again, her visit here was exceptionally brief as she left without eating and headed straight back home to her gated community off Mulholland Drive.
No statement yet from Britney or her family as to how and why their talks broke down.
Stay tuned!