BABIES
Vincent D'Onofrio Welcomes a Son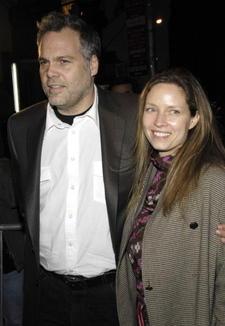 Vincent D'Onofrio got quite the Valentine's Day present.
His wife Carin Van Der Donk gave birth to a baby boy on Feb. 14. Seven-pound, 15-ounce Luca is the second child for the Law & Order: Criminal Intent star and his wife. Their son Elias is 8.
Mom and baby "are doing great," the actor's rep Pam Golum confirmed to the Associated Press.
Vincent, 48, also has a daughter, Leila, 15, with his ex-wife, actress Greta Scacchi.
Article continues below advertisement
Vincent and Carin have been married since 1997.