COUPLES
Beyonce and Jay-Z: It's Official!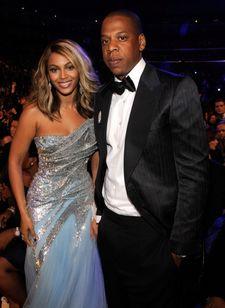 Just in case anyone still had any doubts about whether Beyonce Knowles and Jay-Z had tied the knot, a town clerk in a NYC suburb confirmed on Tuesday that the couple is indeed married--by way of a valid marriage license.
"The license was sent back to our office on Friday," said Donna Conkling, the town clerk of Scarsdale Village in suburban Westchester County, NY.
Beyonce,26, and Jay-Z,38, whose real name is Shawn Carter, held a lavish and private in Manhattan. Stars in attendance included Gwyneth Paltrow and Chris Martin, and former Destiny's Child members, Kelly Rowland and Michelle Williams.
Article continues below advertisement
The couple has been romantically linked since September of 2002, but have remained extremely private about their relationship.