COUPLES
Celebs Play Pranks For April Fool's Day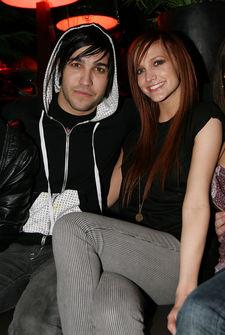 Celebs love to catch their friends and family off-guard on April Fool's Day.
"One time I pranked my mom and told her that I was married," Gossip Girl's star tells me. "That was really, really mean. But then she got me back and told me something terrible that I forget, but I really believed it. I fell really hard for that one. So she got me back. It was so mean."
pulled a fast one on a friend.
Article continues below advertisement
"This is really bad," she warns. "One of my friends is a producer in California – we have a brother/sister relationship – he pulled a prank on me so I figured I owed him one. I was on the House of Blues tour in 2003, and I invited him to one of my shows in Anaheim, California, on a date when I had already performed in Anaheim. So what he did was rented a limo, invited people and showed up the day after I performed. I gave him backstage passes and told him he was on the guest list for seven. He was totally embarrassed, but I owed him one." (She cracks up laughing.)
Fall Out Boy's Pete Wentz likes to dress as a woman on this day of pranks. "Anytime I'm wearing anything I'm probably borrowing it from my girlfriend." Watch out, Ashlee Simpson!
goof while touring with Bon Jovi.
"Chris was up there singing acoustic, so right as he paused, we just slammed our instruments as loud and as metal as we could," bassist Josh Paul tells me. "He didn't know what was going on; he couldn't see us. All he knew was uh! As quickly as it began, it stopped, and he had to go back to the song."
Article continues below advertisement
Chris adds, "Yeah, but it took about five minutes to get to the second verse because there was a lot of hysteria going on after that. It was a very serious song, but I found it very hard to get serious again after that. I was laughing through the second verse."
Ashleigh Banfield tells me, "I'm no George Clooney, I'll tell you that. I'm not that clever. I guess I hoodwinked my husband into asking me to marry him. That's a good one!"
MORE ON:
Red Carpet Confidential
We won't see Celebrity Apprentice contestant Carol Alt spoofing.
"I'm not a prankster," she tells me. "I'm more of a serious person, believe it or not. I don't play pranks."
Three Doors Down frontman Brad Arnold tells me, "We don't play pranks much because we know that we'll get carried away. If one person does something, the other person's going to come back and it's just going to get bad."
Singer Chrisette Michele tells me, "I hated my math teacher. In tenth grade, I told all the kids in math class that at 11:01 to drop their pencils and put their heads down and go to sleep. I will never forget that day. It was wonderful."
Article continues below advertisement
Did they listen?
"Of course they did," she says. "I was a leader! I didn't do very well in math though."
In the spirit of April Fool's Day, Tom Hanks shares his best dirty joke.
"A guy is standing in an elevator with another guy," he tells me. "They're going up a lot of floors. The guy turns and goes 'excuse me, have you ever been camping?' And the other guy goes 'no, I've never been camping.' The guy goes 'well, if you were to wake up one morning with your pants around your ankles and your buttocks smeared with Vaseline, would you tell anybody?' The guy says 'well, I don't suppose I would tell anybody if I woke up with my pants around my ankles and my buttocks smeared with Vaseline.' The other fella says 'you wanna go camping?'"