COUPLES
Demi & Ashton's Romantic Getaway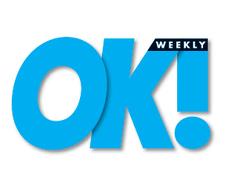 Don't worry, folks — the wedding wasn't a stunt. Demi Moore and Ashton Kutcher really did marry on Sept. 24, delighting their friends, families and fans. We won't be seeing their fake nuptials on Ashton's hit TV show Punk'd, as was rumored to be the case. After enjoying their first days of married life together at their lavish Beverly Hills home, where the wedding took place, Demi and Ashton jetted off for a secret honeymoon. While away, Demi's ex-husband Bruce Willis looked after their three daughters, a situation totally in keeping with their very modern and understanding approach to life after divorce.
Article continues below advertisement
The morning after the wedding, Bruce was seen at Demi and Ashton's place, picking up daughter Scout. Ashton was slated to appear on The Tonight Show with Jay Leno a few days after the ceremony but canceled. We wonder if Demi and Ashton broke away from candlelit dinners during their honeymoon to snuggle up in bed together and watch Court TV, something that Demi revealed recently was one of their favorite pastimes!
Demi, 42, and her new hubby, Ashton, 27, wed in front of 100 close friends and family, including Demi's daughters, Rumer, 17, Scout, 14, and Tallulah, 11, as well as the girls' father and Demi's ex Bruce.
Demi and Ashton, who dated for two years, wed in a secret and traditional Kabbalah ceremony performed under a Jewish wedding canopy known as a chuppah. The couple swapped wedding bands — thought to be based on their own designs — from top jewelry designer Neil Lane.
Article continues below advertisement
The last-minute wedding surprised many — even members of Demi and Ashton's families. Ashton's twin brother, Michael, didn't know about the wedding and was said to be upset at not being invited because he wanted to be best man. Michael's wife Melissa said, "Michael is absolutely crushed. He was looking forward to being Ashton's best man at his wedding."
With no immediate film projects in the pipeline, Demi has time to spare for a sexy honeymoon in an exotic beach locale. Ashton, however, is about to commence shooting the Coast Guard drama The Guardian with Kevin Costner and will report to the set in Louisiana for work soon. We're sure Kevin will understand if a giddy newlywed Ashton is a little late on his first day.
Much of the post-wedding talk has focused on the 15-year age gap between Demi and Ashton. The former Calvin Klein model insisted the age difference was no big deal. "There has been so much written about Demi and me and the whole age thing, and it's so biased," Ashton reasoned. "If it was the other way around, with an older guy dating a younger woman, no one would say a word. What has happened today is that people decide to turn your life into entertainment. It's not about the films you do or the work you do. It's your life. Is that right or wrong? I don't know. All I know is that Demi and I do our best to live a good, decent life and that's the only thing that matters to us. I know what the truth is. I have a wonderful relationship, a great family and amazing friends." And now, Ashton, you can add an amazing wife to that list.