COUPLES
Farrah & Ryan Wanted to Marry in Germany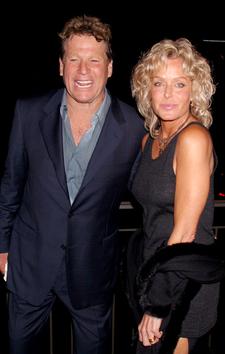 Ryan O'Neal started some buzz recently when he said he wanted to marry longtime love Farrah Fawcett, who's currently battling cancer. And now to stoke the wedding rumors even more, their good family friend Joan Dangerfield says the couple looked into tying the knot while in Germany for Farrah's treatment.
"They thought about getting married in Germany," she tells Extra. "They had me check into all the laws to see if that was possible… But we just didn't get it together in time."
Article continues below advertisement
Another other close friend and Farrah's hairstylist, Mela Murphy, says it wouldn't be a shock if they did wed.
"He is the love of her life and she is the love of his life," she says.
Dangerfield also revealed that Farrah's still looking forward to the future.
"I was wearing a really cute pair of designer boots that are on special order and she asked me to get her some," she explans. "I told her would take about two months and she said, 'Great.' "