COUPLES
HARPER'S ISLAND: Meet the cast!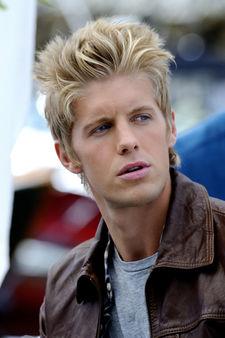 I've been a maid of honor four times, so I've pretty much sworn off attending another wedding anytime soon.
And my timing couldn't be more right. On the new series Harper's Island, these wedding guests are just dying – literally – for the bride and groom to make it to the altar.
Someone is killing off the friends and family who have arrived at a destination wedding in Puget Sound, Wash., and each one of them can also be a suspect, including best man Christopher "Sully" Sullivan.
Article continues below advertisement
Despite the little serial killing snafu, Matt Barr, who plays Sully, says if you got to do a wedding, it's best to be the guy who's first-in-command.
"The best man gets to have all the fun," Matt declares.
"The groom has a ball and chain, and Sully still has his freedom so he takes advantage of it.
"Plus don't forget about the bridesmaids. Need I say more?"
Doesn't sound like a guy who's got murder on his mind, but Matt shares why Sully could be the one cutting the guests down, one by one.
"He has nothing to lose and people who have nothing to lose can be very dangerous."
Gotta toast to that.
Harper's Island premieres Thursday, April 9 at 10 p.m. on CBS.