COUPLES
You Won't Believe What Jennifer Lopez Thinks Of Boyfriend Alex Rodriguez's Dance Moves!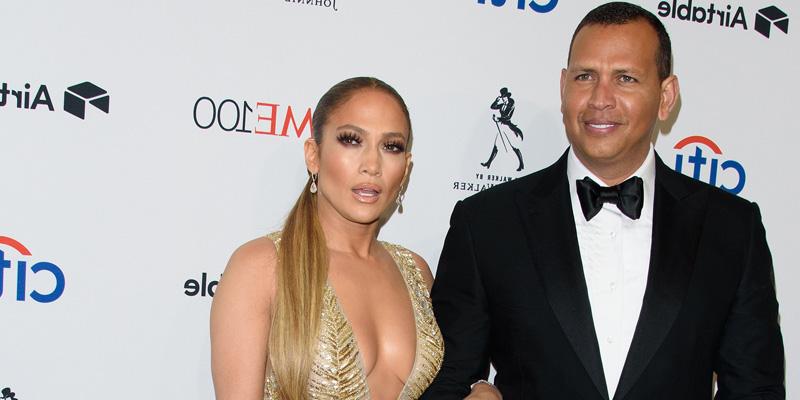 Jennifer Lopez is back! The music icon returned to the TRL stage with Sway Calloway, to premiere her music video for "Dinero" featuring. DJ Khaled and Cardi B and of course, to talk about her boyfriend, Alex Rodriguez!
Sway brought up how the baseball legend posted a photo on Instagram hinting that he wants to be in his girlfriend's music video to show off his dance moves! "He loves to dance," she said while laughing. "He's obsessed with dancing and when I dance, he loves it, he watches it, he films it all the time...he just loves it!"
Article continues below advertisement
But is he good enough to be featured in a J.Lo music video?! "He's pretty good, I mean...I'm not going to put him in tomorrow! But...he's definitely...I can go out and we dance and we have an amazing time...I have the best time with him no matter where we go," she gushed. Aww!
"I followed Cardi on Instagram for like 4 years now...maybe 4 or 5 years now and she was just working in the clubs and talking in her phone from bed and stuff like that, but there was something about her...and then I didn't really know she was from the Bronx or anything like that, that's not why I was watching it. It was just she would speak that made sense to me. She had a tremendous insight about life and people and the way they acted and what they did, I found her very funny.
What did you think of Jennifer's return to the TRL stage? Let us know your thoughts in the comments section below!