COUPLES
Jessica Simpson's Public Make Out Sessions With Eric Johnson Are Ruining Her Social Life — Find Out Why!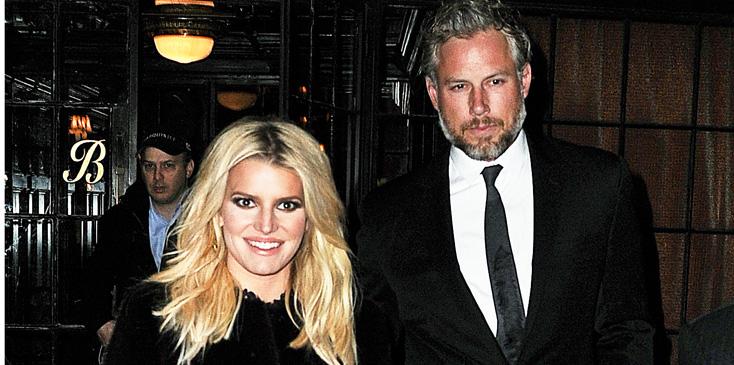 Just get a room already! While it's great to see any Hollywood couple still happy and in love these days, Jessica Simpson and Eric Johnson are doing a little too much for their friends and family.
Their PDA has gotten so disturbing that they hardly get invited to events anymore. A source told OK! exclusively, "No one wants to deal with their antics." Even Jessica's younger sister Ashlee is hesitant to invite the couple anywhere.
Article continues below advertisement
"They'll just start making out in the middle of a party," a source close to the pair added. "They think it's cute and sexy, but it's actually just awkward and off-putting."
But Eric and Jessica have no shame, which they prove constantly. Just earlier this year, Jessica shared a risqué snap on Instagram of Eric grabbing her butt, which was partially exposed thanks to cut outs in her skirt.
And unfortunately, it is not just their random tongue action that is off-putting.
The insider told OK! that Eric's personality isn't the most enjoyable, especially when Jessica isn't around. He's even earned a reputation for being "boring and self-absorbed," which is certainly not the type of guest wanted at an outing!
Do you think they should slow down the PDA? Let us know in the comments section.