COUPLES
Justin Guarini Grows Up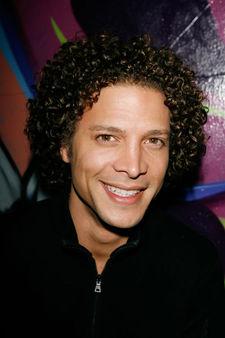 Article continues below advertisement
He turned 30 last week, and got engaged to Reina Capodici, 26, in September. Although the pair began dating in 2007, their love story actually dates back to childhood.
"We've grown up together," he tells me. "She was a friend before she was my lover, and then she became my best friend. Our families go way back. Her mother was my English teacher in junior high."
How did he know she was "the one" for him?
"There's a compatibility and an understanding. It takes a lot of understanding to be able to be with someone who is working in the industry. Still, she's amazing."
Justin tells me he likes to pamper her with candlelight backrubs. Ooh!
They are planning a June wedding.