COUPLES
Letterman's Wedding License Snafu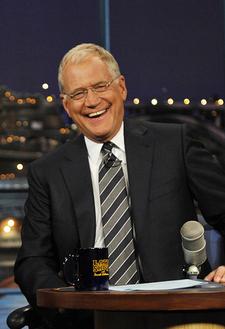 After getting stuck in the mud on the way to his own wedding to Regina Lasko at a Justice of the Peace in Montana, David Letterman thought he'd already had his share of marriage mishaps.
But Entertainment Tonight, the first to get a look at The Late Show host's marriage license, says there's a teensy "oops" on the document: The Teton County Clerk of Court confirms that witnessesJenny and Lee Barhaugh had their names spelled incorrectly on the license.
Article continues below advertisement
Dave can breathe easy, however; the mistake doesn't affect the validity of his marriage and will be corrected on the final copy.
Whew!