COUPLES
Did Meg Ryan And John Mellencamp Get Secretly Married?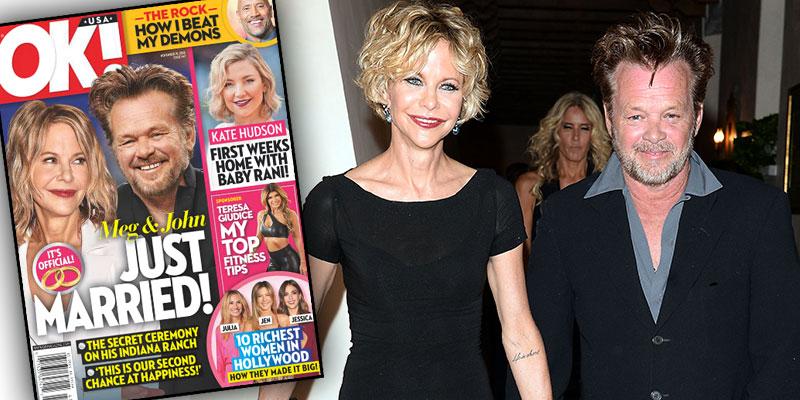 Did longtime lovebirds Meg Ryan and John Mellencamp finally tie the knot? OK! has some exclusive info about their reported nuptials in the new issue which is available on newsstands now!
The legendary rock star and actress first linked up in 2011 and over the course of seven years they've broken up and gotten back together several times. During their separation, John found love with supermodel Christie Brinkley and Meg focused on raising her adopted daughter named Daisy.
Article continues below advertisement
The long distance part of their relationship did cause issues for them early on. During the first three years he split his time between Indiana and South Carolina while Meg stayed in New York City, a place he claimed to be "too sensitive" to live in.
It took them a while but they finally reconciled and got back together in 2017 after two years apart. "They've been engaged ever since," claimed a source who also said that they are committed to working through the issues that once tore them apart. "They've made a love pact, meaning that John caved to Meg's wishes to live in New York City. John couldn't stand living without her, and she adores him, quirks and all."
Now they appeared to make their love official, as insiders for OK! reported that they tied the knot in an intimate wedding ceremony held at the "Jack & Diane" crooner's picturesque Indiana ranch.
Pick up the latest issue of OK! on newsstands to find out all the details about John & Meg's "romantic" nuptials!