COUPLES
Meg White Gets Married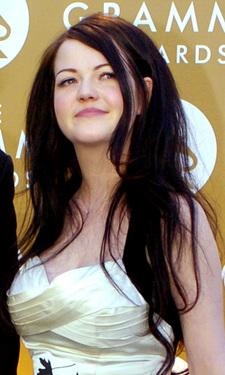 Meg White not only had a "white" wedding, she also tied the knot in a double ceremony with pals: The singer wed her fiance Jackson Smith in Nashville on Friday, alongside friends Jack Lawrence and Jo McCaughey.
Jackson is the son of punk legend Patti Smith and the late guitarist Fred Smith of MC5; he's also a rock guitarist.
The 34-year-old rock drummer's publicist said in a statement Tuesday that the ceremony took place in the backyard of Meg's musical partner and ex-husband, Jack White, and was attended by a small party of close friends and relatives.
Article continues below advertisement
No word on whether the bride actually wore her namesake color.