COUPLES
Natasha Bedingfield's Dream Wedding Dress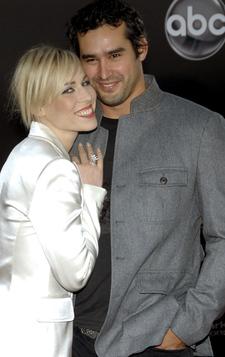 Oh to be a celebrity!
Not only is Natasha Bedingfield getting married to a hunky, successful guy — one of the world's top designers has offered to make her wedding dress!
"I've got a wedding dress now," said the excited Pocketful of Sunshine singer, who also revealed to OK! that they have already set a date for the big day.
"Vera Wang wanted to make me a dress," she said. Jealous much?
Speaking at the W Lounge at New York Fashion Week, Natasha said that, suddenly, the whole is suddenly starting to feel very real.
Article continues below advertisement
"When you get a dress — for a girl — then you know you're really going to have a wedding," she smiled.
Is she a Bridezilla?
"I'm not super-obsessed about it," said Natasha, who accepted a proposal from Californian businessman Matt Robinson in September. "It's just going to be like a big party for me."
But we're not allowed any more details than that, though.
"The location and the day is secret," she said.