COUPLES
No Wedding for Paris Hilton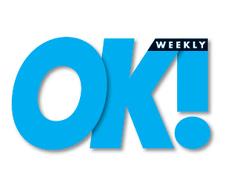 Paris Hilton's new album may contain some breakup songs after she announced that she and fiancé Paris Latsis have called off their engagement.
The hotel heiress, 24, called off the wedding five months after saying yes to the
22-year-old Greek shipping heir's proposal because she said she wasn't ready for marriage and wanted to concentrate on her career. "I have seen the breakups between people who love each other and rush into getting married too quickly," she said. "I do not want to make that mistake."
Article continues below advertisement
Paris added that she still loves Latsis and that they would continue to work on movie projects together. However, after releasing a statement early Saturday announcing the split, Paris was spotted later that evening dancing and kissing with Mary-Kate Olsen's onetime boyfriend Stavros Niarchos III, also a Greek shipping heir, at Element nightclub in Los Angeles.
Earlier that day, Paris H. explained that doubts about the wedding had crept into her mind over the summer, when she was in Greece researching wedding locations with her man. Saying that she was "sad" at the split, Paris H. added, "Over the last couple of months, I've realized that this is the right decision for me. We remain the best of friends, and I'll always love him. I hope people will respect my privacy during this emotional time. I'm still young and still have a very active career that I'm not prepared to give up. I have worked very hard to get to where I am. Paris is a great guy. He is my best friend, and it will be that way forever. This man treated me as no man ever has. We will handle this with dignity and respect."
Earlier this summer, Paris had described how "grateful" she was to have found such "an honest and loyal person" in Paris L., and how she was looking forward to spending the rest of her life with him. She even expressed a desire to have children in the next two years. The couple was spotted kissing and hugging in full view of dozens of onlookers just last week. But Paris H., it seems, got cold feet.
Talk soon turned to what would become of the 24-carat, $5-million diamond engagement ring Paris L. gave the blonde model. The split also cast doubt over the new installments of The Simple Life, which were supposed to focus on the weddings of Paris and Nicole Richie. Paris is now recording an album with producer pal Scott Storch plus developing movies, National Lampoon's Pledge This! and Bottom's Up.