COUPLES
OK! Exclusive: Jade Goody Marries!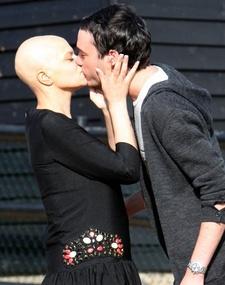 Brave Jade Goody has wed her long term boyfriend Jack Tweed on Sunday – and only OK! was there to celebrate with them.
We'll have stunning exclusive pictures of the ceremony and intimate interviews from the courageous star's dream wedding.
Jade was told last week that her cancer has spread and she may have just months left with her family - sparking a romantic proposal from former model Jack.
The happy couple recently exchanged rings in a private ceremony beside the Thames in London — and today they tied the knot in front of their closest family and friends.
Article continues below advertisement
Jade picked out her $8,000 bridal gown from a selection at Harrods — a gift from store boss Mohamed Al Fayed — and Jack chose a classic coat and tails from Armani.
Jade's two boys, Bobby, five, and Freddie, four, were also fitted for Armani suits and were christened before the wedding.
The 27-year-old's publicist, Max Clifford, said the event meant everything to her.
He said: "This has given her something to think about, a happy event, thank God. The wedding, the christening of her two boys, these are all positive things for her to focus on."
Pick up the next issue of <em>OK</em>! for the exclusive wedding pics and details!