COUPLES
Was Patrick Dempsey's Marriage Saved By McDreamy's Death?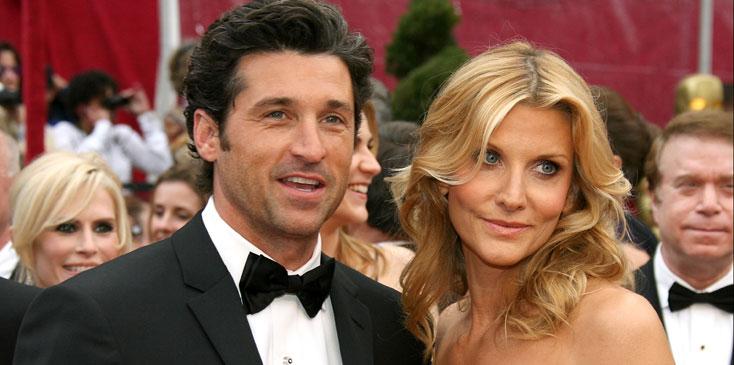 Did the death of McDreamy save Patrick Dempsey's life? Well, at the very least, it may have saved his marriage!
Patrick starred as Dr. Derek Shepherd aka McDreamy on Grey's Anatomy for 11 seasons, and a source claims the success of the show got to the actor's head so much that it negatively impacted his marriage.
"He thought the world revolved around him, rather than seeing it should revolve around his family," said a source to OK! exclusively. Patrick and wife Jillian Fink have three children, Tallula, 14, and twins Sullivan and Darby, 9.
Article continues below advertisement
After 16 years of marriage, Jillian filed for divorce from the actor in January 2015 and it seemed all hope was lost for the longtime pair. But just three months later, Patrick's Grey's Anatomy character was killed off the hit show.
"Getting fired from the show gave Patrick time he needed to woo Jillian again," the insider said. Since the January filing, Jillian has taken no action to move the divorce forward.
"He got a big head starring on Grey's…His TV death was the wake-up call he needed," the source explained.
Are you surprised Grey's Anatomy almost ruined Patrick's marriage? Let us know in the comments!