COUPLES
Ricardo Antonio Chavira Is a Desperate Husband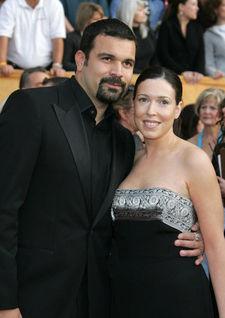 Leave the blowout weddings to Eva Longoria!
Ricardo Antonio Chavira, her Desperate Housewives ex-husband/current fling, has tied the knot with longtime girlfriend Marcea Dietzel in a laid-back and low-key ceremony in San Antonio, Texas, on Sept. 22, the 36-year-old actor exclusively reveals in tonight's episode of Entertainment Tonight.
The couple kept it casual, wearing pajamas for the ceremony, and afterward opted to cheer on their best man and ring bearer — 4-year-old son Tomas — at his soccer game instead of holding a reception.
Article continues below advertisement
No word on if anyone from Wisteria Lane joined in on the festivities.