COUPLES
Scarlett Johansson & Ryan Reynolds Engaged!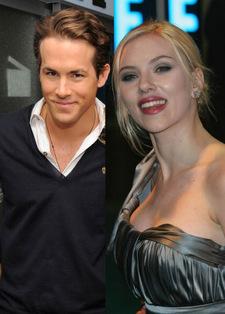 Though they barely ever admitted they were at all a couple, OK! can confirm that Scarlett Johansson and Ryan Reynolds are engaged!
So far no wedding date has been set, and sources close to the couple tell OK! not to worry about marking the calendar anytime in the near future.
"Scarlett doesn't want to get married anytime soon," says the insider. "So expect it to be a long engagement."
According to the source, the Lost in Translation star's reluctance to walk down the aisle had been a source of tension between the couple, so they came up with a compromise — "Get engaged now, and worry about the wedding down the road," explains the pal.
Article continues below advertisement
However, says the friend, don't mistake Scarlett's hesitancy to mean there's any lack of love on her part. "She has said time and time again that Ryan is the one who she wants to spend the rest of her life with," says the source.
This will be the first marriage for both stars, though Ryan had been previously engaged to pop star Alanis Morissette.
For even more engagement details from the happy couple, pick up the next issue of OK! — on sale Thursday.