COUPLES
Watch: Did Shannon Beador Meet Her Ex David's New Girlfriend?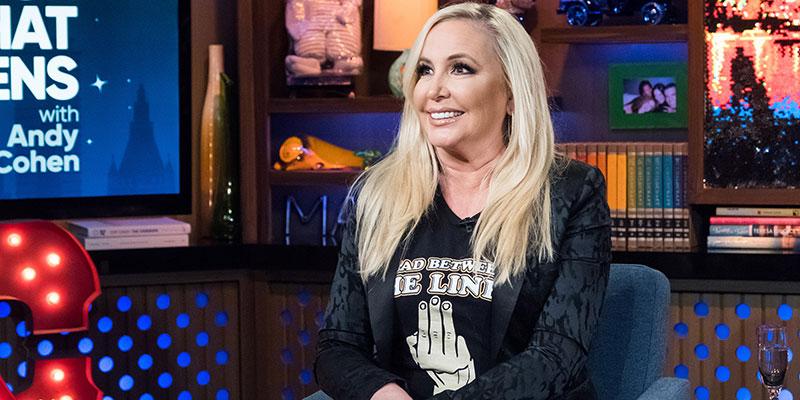 Last year did not end well for Real Housewives of Orange County star Shannon Beador, as she revealed that the marriage with her ex, David, had come to an end after 17 years with one another.
To make matters worse, he moved on with someone new only months after the former couple split, which she spoke about during the Season 13 premiere of RHOC on Monday night. She also spoke about how the communication between them isn't "pleasant," according to the newly single parent.
Article continues below advertisement
Shannon appeared on Watch What Happens Live with her RHOC buddy Tamra Judge after the show aired, where host Andy Cohen grilled her on the state of her relationship with David and asked if she had met his new girlfriend.
According to Shannon, the last time they were in the same room together happened to be in court, but he also made a visit to her house before then to pick up their dog Archie.
Shannon surprised her ex-husband by lifting her shirt up and saying, "Take a look at this!" It didn't exactly delight David nor their daughters, who were left in shock by the move.
Andy also asked about what she and David are still fighting about, to which she replied with "There's a lot of anger on one side," implying that he's the one that's mad and not her.
She also revealed that he is still with the new girlfriend but she has NOT met her! Her kids, however, have and are "OK with it" according to the 54-year-old. Shannon also said that one of her girls, Sophie, will meet her soon.
Andy then shifted gears and talked about her love life, at which point she confessed to going on a "few" dates and spoke about a separate person she dated that "was like a blip."
Was she referring to her boyfriend of two months, Alex? Tamra then joked that she was going on a date later on that night, much to Shannon's horror and embarrassment.
Watch the clip above! Do you think Shannon still has a ton of resentment towards David? Sound off in the comments!