COUPLES
Wedding Bells for Demi Moore & Ashton Kutcher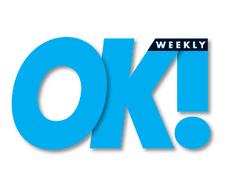 It's official: Demi Moore, 42, and Ashton Kutcher, 27, tied the knot in a private and relatively low-key ceremony on Sept. 24 at Demi's Beverly Hills home with approximately 100 close friends and family members in attendance, including Demi's ex-husband Bruce Willis.
Although neither of the stars' publicists would confirm or deny that the two had wed, one source, who was on hand at the ceremony, confirmed to OK! that the two had exchanged wedding vows in a brief and traditional Kabbalah ceremony. The sweet couple reportedly designed their own wedding bands. Demi and Ashton have had a highly publicized romance for the last two and a half years — one that most Hollywood observers said wouldn't last given the 15-year age difference.
Article continues below advertisement
Preparations for the wedding were kept top secret, with guests being whisked incognito to the ceremony. Curious people who gathered outside Demi's home were told by security guards that the couple was merely hosting a formal dinner for a visiting diplomat.
The two A-listers met at a dinner in April 2003, and not only have they been inseparable ever since, they turned the relationship into something of a family affair. Demi's ex, Hollywood superstar Bruce Willis, has palled around with Ashton and the two will star together in an upcoming episode of That '70s Show. Demi's three children from her marriage to Willis, Rumer, 17, Scout, 14, and Tallulah, 11, refer to Ashton as "MOD" — "My Other Dad." He has on several occasions been seen picking the girls up from their private school in West Los Angeles and taking them, along with their friends, for an ice cream. The three girls and Bruce were all in attendance at the 10 p.m. wedding, according to reports.
Other confirmed guests included Kutcher's producing partner, Jason Goldberg, and his wife, former Punky Brewster star Soleil Moon Frye, That '70s Show co-star Wilmer Valderamma and Lucy Liu, with whom Moore co-starred in Charlie's Angels: Full Throttle. This is the first marriage for Ashton and the third for Demi.
Ashton had been a high-profile Hollywood serial dater before meeting the gorgeous Demi. He had been in a series of relationships with actresses including Brittany Murphy, Ashley Scott and January Jones. Demi was married to musician Freddy Moore from 1980 to 1984 and then from 1987 to 2000 to Bruce Willis. The newlyweds are reportedly off on a quick and secluded honeymoon for the next few days.
Article continues below advertisement
Ashton, a former Calvin Klein model, hit the big time playing the wacky Kelso on That 70s Show, and went on to star in such films as Dude, Where's My Car?; The Butterfly Effect, co-starring Amy Smart; Just Married with Brittany Murphy; Guess Who; and A Lot Like Love with Amanda Peet. A perpetual heartthrob with the teen set, Ashton most recently produced the MTV series Punk'd and Beauty and the Geek. Next up for the six-foot-two hunk is the animated film Open Season and The Guardian, co-starring Kevin Costner.
Demi, a former soap star, rose to fame with the Eighties cult film St. Elmo's Fire and went on to star in such big-budget films as Ghost, A Few Good Men, G.I. Jane, Indecent Proposal and Disclosure. She took a break from acting in the late Nineties and moved to Idaho to devote time to raising her children. She made her comeback in 2003 with a hot new body in Charlie's Angels: Full Throttle and made headlines when she showed up at the film's premiere with her three daughters, Kutcher and ex-hubby Willis in tow. The new Mrs. Kutcher will next be seen in the thriller Half Light.