COUPLES
Wedding Weekend Hair: Get 3 Different Styles From 1 Blowout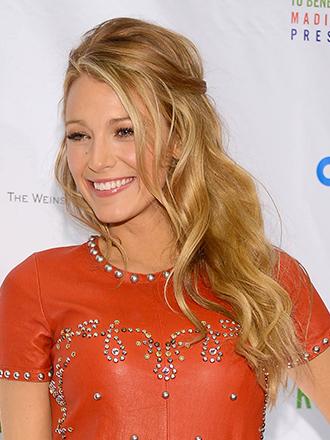 Let's face it: there's no time to wash, blow dry, and style your hair three different times throughout a wedding weekend. Between the rehearsal dinner, cocktails, wedding, brunch, and other activities (like time spent hungover), it's better to work one fresh blowout to the max. That's why we asked Celebrity Hairstylist Lee Rittiner (he works on Chrissy Teigen and Molly Sims) to help us with that—you're welcome.
Article continues below advertisement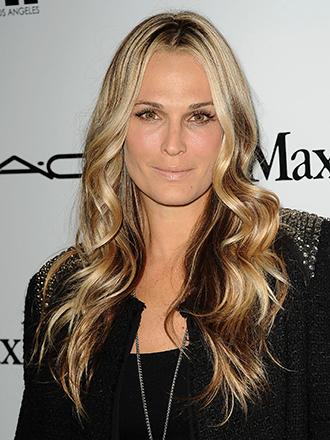 Sexy, Wavy, Beach Hair for Friday Night:
Start with clean, towel-dried hair and add a volumizing spray (my favorite is Serge Normant volumizer). Volume sprays tend to act the same as texture sprays when they are sprayed all over, not just at the root
Then, create your desired part and section hair into 4 panels (2 in front of the ear and 2 behind). Braid each part to create texture.
To speed up the drying process, gently rough dry each panel with my Theorie Blow Dryer.
Once dry, gentle take out the braids and work vertically with a curling wand, curling sections. The texture is already there, so the wand will just help to emphasize that and create a more solid wave. (Continue this all over your head.)
Gently shake out your curls and finish with Rene Furterer dry shampoo or a soft hair spray.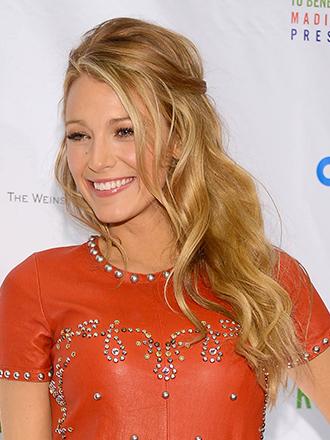 Modern Half-Up, Half-Down for Saturday:
Take your Friday night texture and pump it up a notch with your dry shampoo to absorb any oil at the roots and refresh your hair's scent.
Then, create 2 small sections on each side of the face near the temples.
Make a tight braid or twist—like Blake's—in each small section and tie them together in the back of your head with a small rubber band.
Add a bit more texture throughout the rest of the hair with your dry shampoo. This creates more grit to help with some back combing.
Next, take a wide-tooth comb and use it throughout your whole head, and gently teasing to create a soft, grungy texture—you don't want it too sleek.
At the crown you can gently adjust the height for proportion and pull out a few face-framing strands.
Finish with hairspray.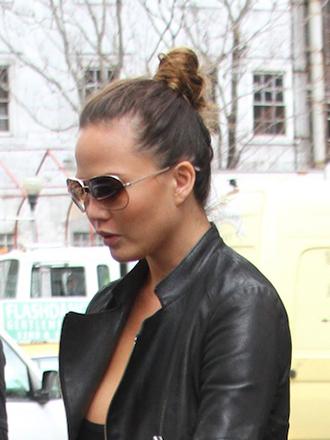 Since there's already texture to your hair, simply pull strands into a low, mid, or high ponytail.
Once pony is set, wrap your hair around itself like a cinnamon roll.
Use hair pins or bobby pins to secure the bun (think North, East, South, West for secure placement of pins).
Add a hairspray like Drybar's MoneyMaker for extra hold.
What's your favorite hairstyle to wear to a wedding? Sound off in the comments on on Twitter @OKMagazine!